OUR FOCUS
We Put Women at the Center
of Every Story
Hello Sunshine aims to broaden perspective and empower women by giving them authorship, inspiring agency, and creating a platform to help them shape culture and the world around them.
OUR COMMUNITY
We Know Joy is
Best When it's Shared
Our brands tap into the desire we all share to laugh with like-minded souls, find calm and balance in our lives, and connect with each other through the stories of women just like us.
OUR INFLUENCE
Shaping Culture and the World Around Us
We know success is shaped by our impact. We're working tirelessly to change the narrative by championing women's stories at the highest level.
Wins Across the Emmys®,
SAG® & Golden Globe Awards

Reese's Book Club Picks on the
NY Times Best Seller List
M
Community Members
and Counting
Storytelling can shift culture, and change the way women walk through the world.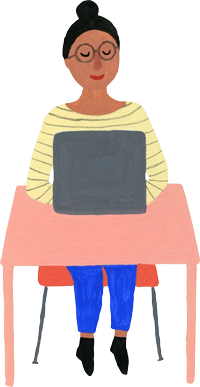 Bring Joy to Your Feed
Follow us on social media.
Share in our stories & get inspired.
Join us in empowering the next generation of women.


Add some sunshine
to your inbox.